Changes to Car Tax
Posted on
We are being constantly reminded that there will be changes to the car tax for all brand new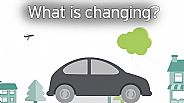 vehicles sold, from April 2017. If you are unsure how this will affect you, there is plenty information about it on-line.
However, here at Precision, we can help you maintain the vehicle you have and prolong it's life so you don't have to worry about higher car tax charges!
Remember, we can carry out radiator repairs, turbo and manual gearbox overhauls, replace universal joints on propshafts, test and repair injectors and fuel pumps, as well as complete engine rebuilds. Our website here lists all we can do for you - don't hesitate to get in touch if you have a query.
Back to top

^